About SparTea
SparTea has been having a good time since 2008!
Established by Sarita Murray, SparTea – The Pink Door Day Spa for Girls began as a mobile Spa party for girls. At the time, Sarita's young daughter Char was just turning four years old, so this was a special celebration. Since Sarita was an event planner and mother of four, she knew exactly how to make this birthday exceptional.
Char invited 15 of her little friends over and Sarita threw a 2 hour spa party. They beaded jewelry, received mini mani's & pedi's, feasted on a princess friendly menu (fruit & veggie platter), and wrapped it all up with cupcakes and a tea party. It was a blast – the girls loved it! They were tickled pink! The moms loved it too; they thought it was a great concept. After 3 years of mobile service, it was time to set up shop so that little girls all over could experience The Ultimate Spa Party and have a one of kind SparTea experience. The first location opened in Bare Hills and the concept began: SparTea – The Pink Door Day Spa for Girls.
As SparTea continued to host the best spa party for girls in Baltimore year after year, it was time to move to a new location. Local designer Stephanie Bradshaw who designed the Bare Hills location was called upon again to assist with design and decor. Together Sarita and Stephanie created a wonderfully sweet space in Towson for self-indulgence. Now SparTea – The Pink Door Day Spa for Girls has become the Ultimate paradise for any little girl to have a good time.
We're all about fun, fun, fun! Book her next Spa Tea Party and be the talk of the town!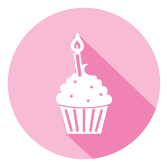 SparTea Packages
Review our list of different packages to make your little princess' SparTea experience one she'll never forget!
View our Packages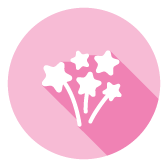 News & Special Offers
Stay up-to-date with all of the new and exciting things here at SparTea!
Find out What's New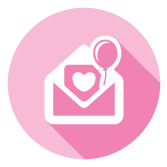 Contact Us!
SparTea The Pink Door Day Spa For Girls is designed for your princess and her friends!
Contact Us