What's New
Check out what's new and exciting here at SparTea – The Pink Door Day Spa for Girls! Come out and experience our one of a kind experience, and what the town is talking about!
Wishing you good times, good cheer and a Happy New Year!

Learn more

In appreciation for all of the wonderful SparTea Moms, this Thursday, Friday & Saturday Mom's are 1/2 off of the Mommy & Me SparTea!

Learn more

Book her next Birthday Party or Play Date @SparTea and be the talk of the town.

Learn more

It's our BFF HAPPY HOUR two for the price of one! Every Friday from 3-7 pm

Learn more

You're Appreciated this Valentine's Day! Save on a 90 min SparTea Play Date for Two. Includes Valentine's Day Craft, Mini Mani & Pedi, Pretend Facial, Hand & Foot Massage, SparTea Lemonade, Snacks, and way too much fun!

Learn more

As the New Year begins we would like to take a moment to reflect on the past year and sincerely Thank You for entrusting us to execute all of the wonderful Birthday Parties, Play Dates and Mommy & Me events!

Learn more

SHHHH can you keep a secret? Neither can we SparTea is pleased to announce our New Home in Downtown Towson!

Learn more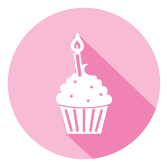 SparTea Packages
Review our list of different packages to make your little princess' SparTea experience one she'll never forget!
Learn More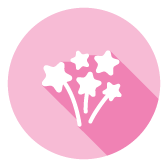 News & Special Offers
Stay up-to-date with all of the new and exciting things here at SparTea!
Learn More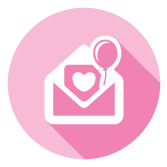 Contact Us!
SparTea The Pink Door Day Spa For Girls is designed for your princess and her friends!
Contact Us